For a stressed few, the last thing on their mind is love or sex this Valentines' Day. Nutritionist & Chartered Psychologist Dr. Naomi Newman-Beinart reveals 4 natural ingredients that can help to boost your arousal 
If your work and sex life balance is out of whack, and you're finding that those never ending work pressures, life admin and deadlines are diminishing your desire, you're not alone.
So often when stress levels are high, our sexual desire and ability to orgasm can be greatly hindered.
Research shows that high levels of chronic stress were related to lower levels of genital sexual arousal in women.
So why is this? From a psychological perspective, stress can make you feel consumed with worry and also lead to brain fog – did you know that your brain is actually your main sex organ, not your genitals?
Your brain plays a huge role in whether or not you are able to feel aroused and if you are very anxious it's likely to be difficult to become aroused or orgasm.
did you know that your brain is actually your main sex organ, not your genitals?
As well as making more time for foreplay to help you unwind and get in the mood, just taking time out for yourself can also help.
Try having a bath with some essential oils and candles, or simply do 30 mins of calming yoga and some meditation to reduce stress levels and cortisol (the stress hormone that is known to be a libido killer).
This will allow you to feel way more relaxed and ready for some pleasure time in the bedroom.
Good sex is good for our health, so if you are struggling to find the time to have sex, or are struggling to reach climax, try some of these natural solutions that have been said to help.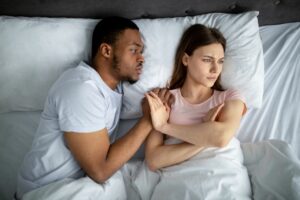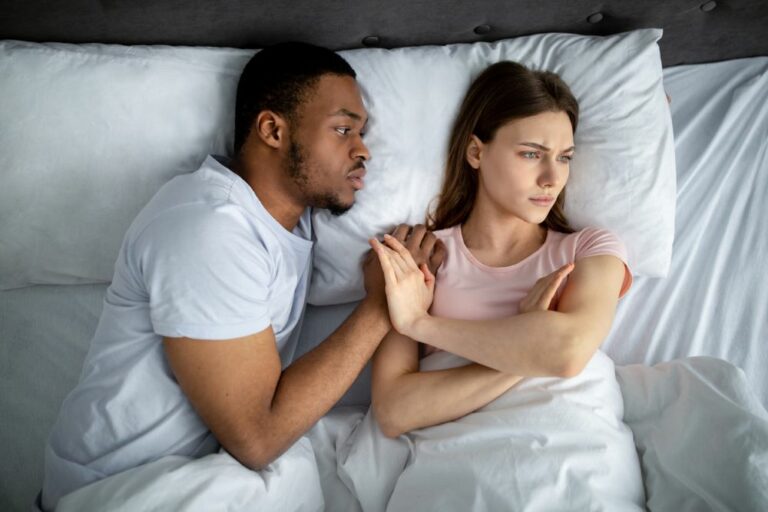 #1 CBD
From oils and tinctures to topical products, CBD has taken the natural health industry by storm, and now it's made its way into the bedroom.
It used to be quite taboo to discuss your love life, but did you know that having sex can help you live longer?
Indeed, research shows that an active sex life may reduce the risk of heart disease, but it's not always that easy.
Many people find that daily life can get in the way of their sex life – for example, a busy work life, having young kids, and physical and mental health issues – can all impact on a person's willingness and ability to find the time and energy for sex.
research shows that an active sex life may reduce the risk of heart disease
When it comes to setting the mood, CBD is a great place to start. When taken orally, CBD such as i-cann Peppermint CDB oil has been shown to reduce anxiety and promote relaxation.
This is so important as sexual health and mental health are very much intertwined, and negative states of mind and stress can definitely affect your life in the bedroom.
There is also the option of trying a CBD infused massage oil, such as i-cann Rest & Repair CBD Massage Oil as you can still get some benefits from the CBD through your skin.
Also, the cannabinoids in the CBD massage oil helps to reduce inflammation and soothe muscles to help you get into the mood.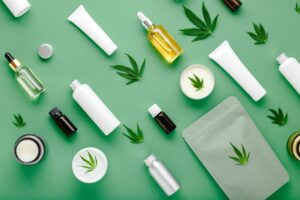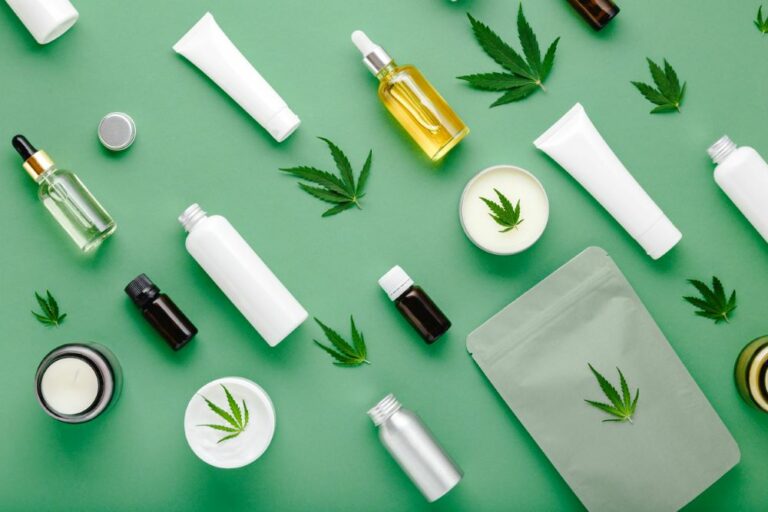 #2 Bee Pollen
Bee pollen is packed with zinc – a powerful natural libido booster –  making it an incredible super food for men's sex lives.
Studies have also found that honey bee pollen eases the pain of inflammation and helps to shrink the prostate, making sex enjoyable.
Try Unbeelievable Health's Bee Energised Energy & Focus supplement where Bee pollen is the key ingredient here, as well as spirulina, ginseng and matcha green tea, which have all been shown to have positive effects on energy levels, mental focus and clarity, and libido.
#3 Mushrooms
Mushrooms are amazing functional foods, which means that as well as containing health giving nutrients like plant protein, vitamins, minerals and fibre, they also contain species-specific bioactive compounds with a range of health benefits.
The species most known for its benefits for sexual wellness is cordyceps (Cordyceps sinensis or Ophiocordyceps sinesis), which has been used for thousand of years by Tibetans, Nepalese, Chinese and many other cultures as a potent natural aphrodisiac.
Try: Hifas da Terra Mico Cord cordyceps supplement.
Tibetan farmers first noticed the effects of cordyceps on libido when their yaks, while grazing on the fungus in the Himalayan mountains, began to display notable signs of increased energy, vitality and virility.
The species most known for its benefits for sexual wellness is cordyceps
They tried boiling it as a tea for themselves and never looked back. As well as being a natural stimulant, used by those in the know as a substitute for caffeine and other more harmful energy-boosting substances.
Cordyceps provides targeted benefits for sexual health for both men and women, by supporting adrenal and reproductive organs, improving cellular energy production and oxgenation for holistic as well as libido enhancing benefits.
These include improved stamina, physical and mental performance and clarity, energy levels, oxygenation and lung capacity and even stress management (yes – all things that can leave you feeling more youthful and vital).
Furthermore, Cordyceps, unlike various pharmaceutical alternatives, has no known side effects (unfortunately, if you're allergic to mushrooms you can't take this either).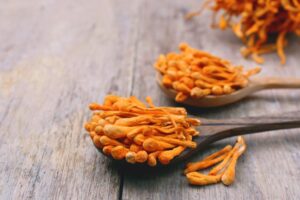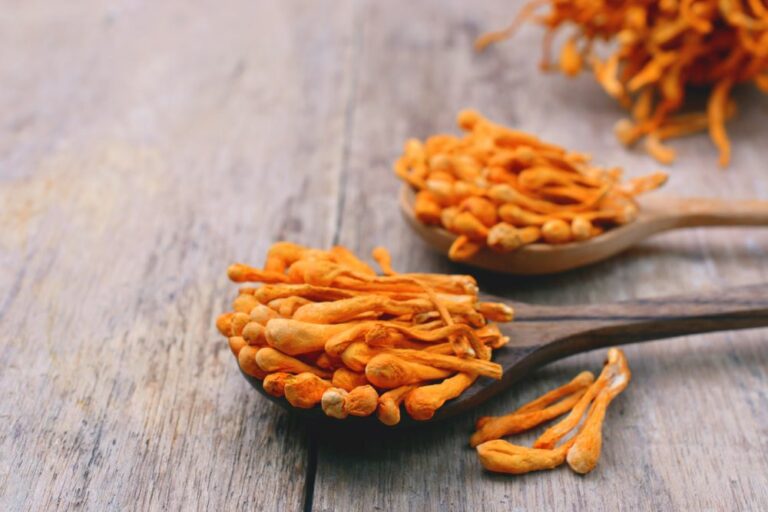 #4 Ashwaganda
Sex can be stressful especially if you are struggling to get in the mood, so I'd suggest trying ashwaganda for relaxation. Ashwaganda is ideal for anyone trying to balance stress levels naturally.
Studies suggest that ashwagandha can help our bodies to restore balance by providing adrenal support and balancing the stress hormone cortisol.
Ashwagandha is an ancient adaptogenic herb that helps to promote a feeling of calm by helping to reduce stress, and helping to bring the body back into balance.
Ashwagandha is an ancient adaptogenic herb
It also balances hormonal levels and provides potent anti-inflammatory and antioxidant properties that help to support the immune system.
Try: Pukka Organic Inner Peace supplements which contains ashwaganda as well as chamomile and lavender to calm and soothe the body and mind.
Dr. Naomi Newman-Beinarrt is a qualified and practicing Nutritionist (BSc) & Chartered Psychologist (CPsychol) (PhD). 
More Healthista Content:
'I had a stoke aged 23'
Want beautiful lips? THIS is how you get the Perfect Pout
Monday blues? Life Coach reveals 7 ways to turn negatives into positives
THIS is the key to great sex
5 ways to convince your partner to use sex toys & spice things up in the bedroom
Like this article? Sign up to our newsletter to get more articles like this delivered straight to your inbox.