If you're looking for a facial treatment with a high-tech twist, you'll love Softmesology Radiofrequency Skin Tightening at Cloud Twelve 
There is a hidden gem, tucked away via the mews cobbled streets in the heart of London's vibrant Notting Hill.
Cloud Twelve – a unique, characterful, wellness and lifestyle club that offers tech-beauty treatments, spa facilities, a salon, and a brasserie all under its one holistically indulgent roof.
Healthista was invited to try out the spa facilities and their new Softmesology facial treatment – how could we say no to that?
Cloud Twelve – a unique, characterful, wellness and lifestyle club
It all started with the infra red sauna, after 30 minutes of sweating my troubles away I already felt like a new woman. This was followed by their Moroccan style and may I add very enchanting thermal suite.
Jumping from the sauna, to the steam room and then into the Himalayan salt room, whilst listening to their plug and play meditation, felt delightful. The cosy relaxation area, with a beautiful fireplace really felt like I was having a very private quiet moment.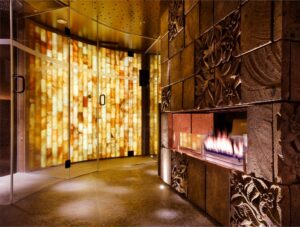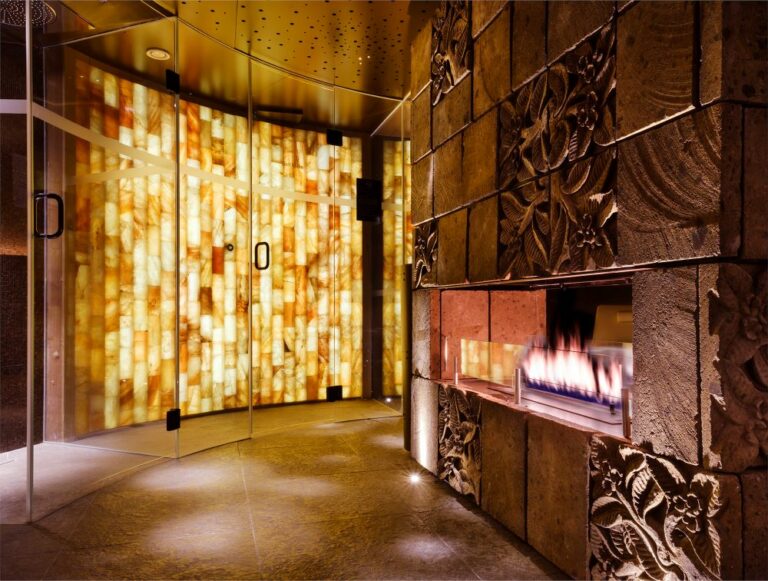 I felt deeply relaxed just in time for for my high-tech beauty treatment – the radiofrequency Softmesology skin tightening facial, with Cloud Twelve being one of the very few clinics to offer this treatment.
If you're over the bog standard facial, and looking for something a little more superior, luxurious and high tech, then Softmesology skin tightening is the facial for you. It's non-invasive, yet highly effective and relaxing.
The machine looks a lot like a giant robot, and it sure does pack a punch that provides immediate results.
Reducing the appearance of wrinkles and
Improving cell renewal,
Improving collagen production and
Enhancing overall firmness of the skin.
It really is a fantastic treatment for a quick pick me up or prior an important event.
The procedure in detail…
Skin prep: using a gel cleanser, papaya exfoliation and enzyme peel, the serum was applied in preparation for steps one and two.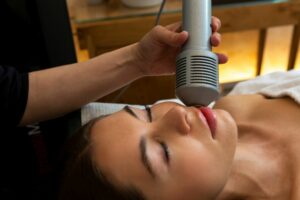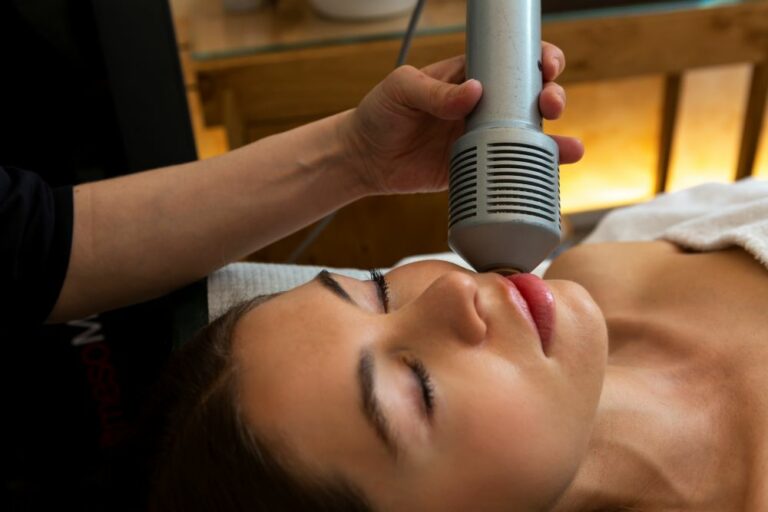 Step #1 Microphoresis – galvanic alternating current
The machine glides beautifully in a very relaxing and massaging way across the face, increasing the skin's porosity, ionising the active molecules of the hyperserum and opening the pores to activate the ingredients deeper into the skin.
Step #2 Electrophoresis – transducers
Using high frequency currents that infuse serums into the skin, the machine works alternatively with Cryo, travelling through the  epidermis to dermis.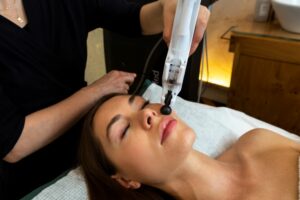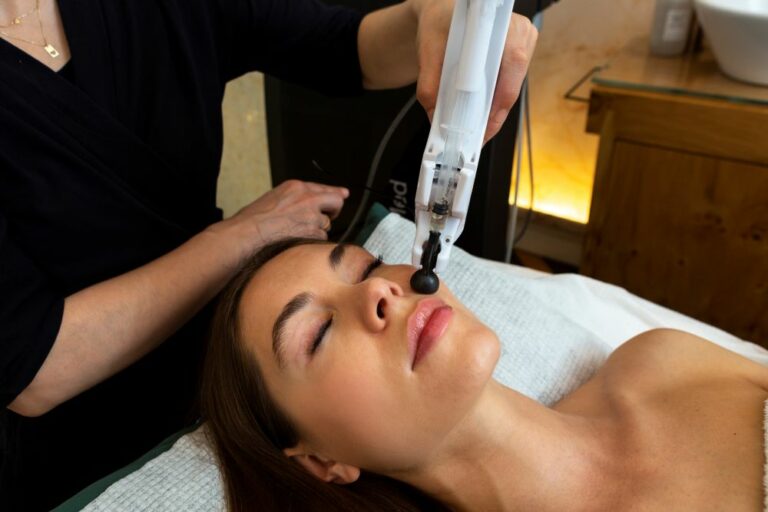 Step #3 Cryo Therapy (0-5 degrees Celsius)
Helps to tighten the skin, closing the pores so the active ingredients are maintained in the dermis.
Step #4 Photo Biostimulation – LED lights
Using visible and IF light – it stimulates the skin and supplies energy to the dermis cells. It also boosts collagen and elastin production, as well as increasing blood and lymph circulation.
Red light = anti-aging, boosting collagen and elastin production.
Green light = brightening and anti-pigmentation.
Yellow light = brightening, drainage, dark circles.
Blue light = anti-acne and anti-inflammatory.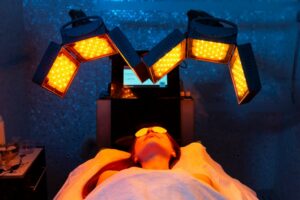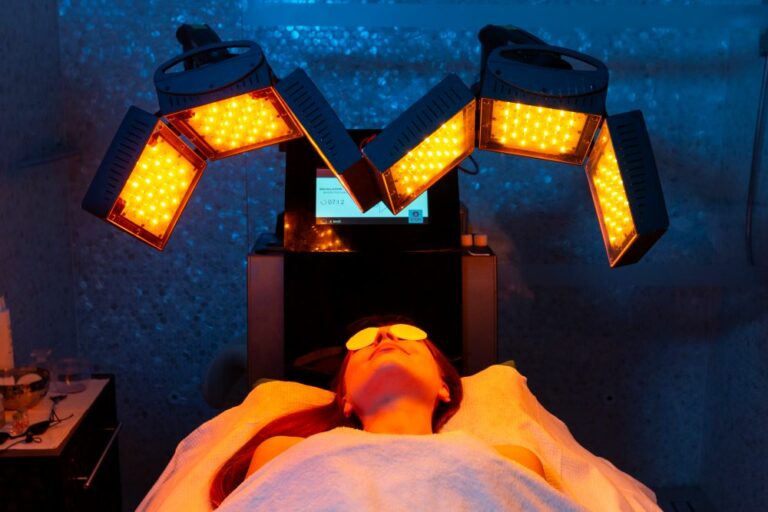 Step #5 Organic skincare
The treatment was then finished off with a beautiful layering of organic skin care products, including ingredients: apple stem cell, zinc, propolis, meadowsweet, hyaluronic acid, aloe vera and collagen.
The whole process was deeply relaxing, perfectly blending the line between soothing facial massage, yet high impact, rejuvenating and visibly effective results.
My face looked younger, brighter, my skin tone was more even and super smooth! I walked out feeling as though my whole body had received some much-needed TLC.
My face looked younger, brighter, my skin tone was more even and super smooth!
I highly recommend the experience at Cloud Twelve for anyone who is looking for that extra little special day of pampering and relaxation, when feeling run down and looking for that quick fix, in a private and intimate environment.
Great for solo trips as well as having a wonderful afternoon with your partner or your friend, and don't forget their brasserie for some yummy healthy food and a few glasses of bubbly to wash it down with after a hard day of pampering.
Softmesology® Radiofrequency Skin Tightening facial treatment – prices start from, 45 mins – £200
Like this article? Sign up to our newsletter to get more articles like this delivered straight to your inbox.