Operation weight loss – Healthista's Olivia Hartland-Robbins joins Lift Studios Fulham to help her get back in shape. With 5 non-negotiable healthy rules to stick by, here is rule number 4 – protein and vegetables  
'Mark I'm miserable. None of my clothes fit me and I've lost all my confidence' – these were my exact words as I sat there holding back the tears and asking for weight loss help.
I had gained 17kg's in 3 years (that's nearly 40 lbs)! Why? Lockdowns, family illness and job pressures, to name just a few reasons.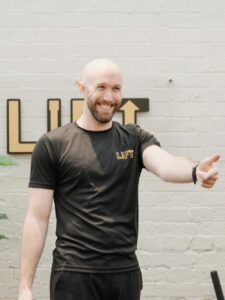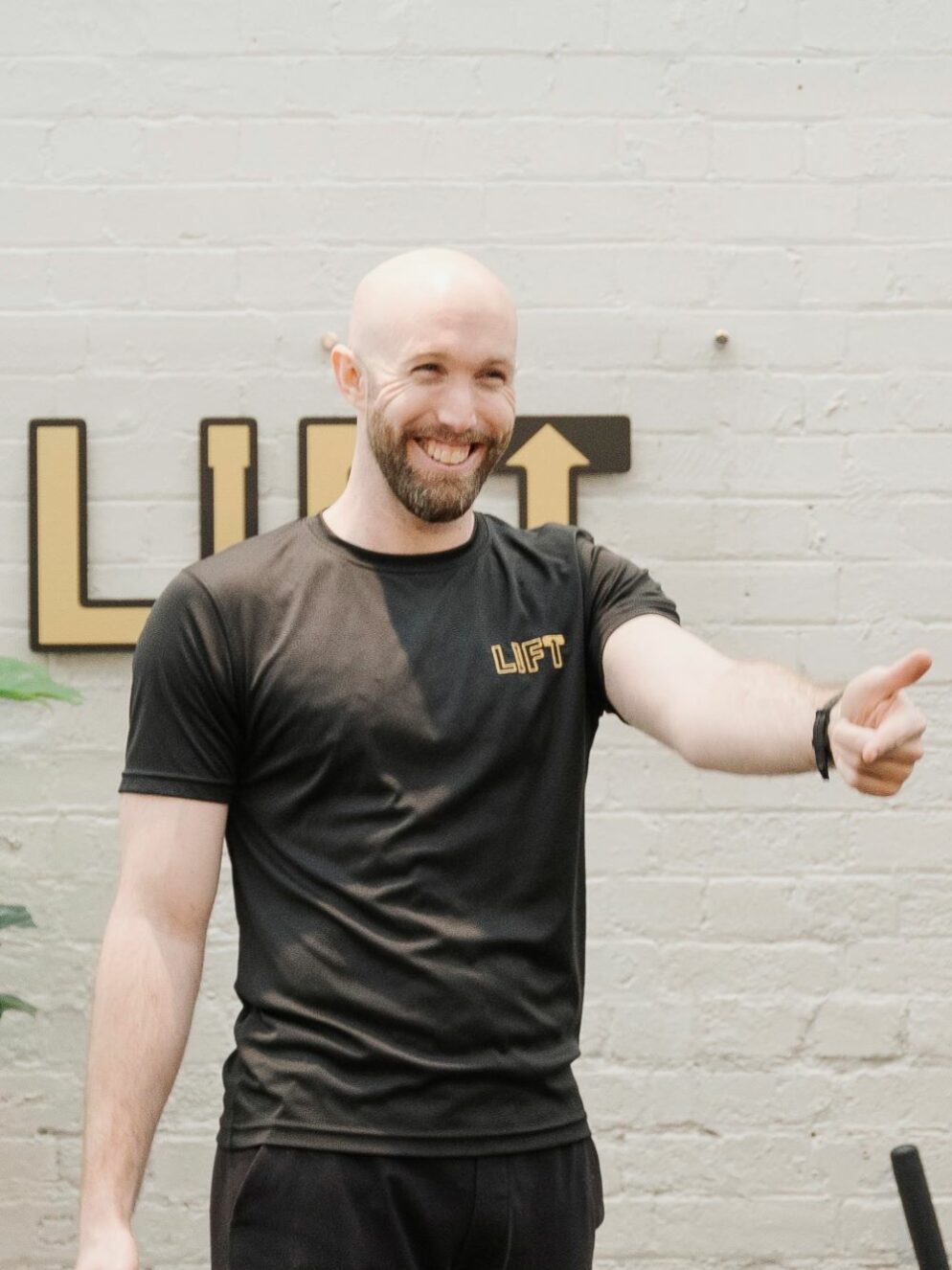 Thankfully Mark Stanton, co-founder of LIFT Studios in Fulham agreed to help me lose weight and gain my confidence back.
Like a growing number of quality boutique gyms, LIFT Studios offers one-to-one personal training, providing a fully bespoke service to help you reach your goals, with no generic programmes in sight.
Mark and his team at Lift use a lifestyle medicine based framework to help structure the support and guidance they give you.
Lifestyle medicine is an evidence-based approach to achieving optimal health through replacing unhealthy behaviours with positive ones.
Mark believes the nearer you can get to 'optimal health' the greater your results from training will be.
Most importantly these results will be longer lasting and maintainable having developed heathy habits and a healthy body along the way.
The key pillars Lift stand by in achieving optimal health are:
Physical activity
Diet and nutrition
Sleep
Stress and substances
Social connection
With this in mind mark set 5 rules I have to try to stick to from here on out. Not only is this the starting point, but these rules should also serve as a daily lifestyle goal.
Serious about weight loss? 5 non-negotiable rules to live by – part one
Serious about weight loss? 5 non-negotiable rules to live by – part 2
Serious about weight loss? 5 non-negotiable rules to live by – part 3
Check back in every day this week, where I will be revealing the five different rules daily…
Rule #4 Eat one protein portion and at least two veggies at every meal
Protein is essential to the human body as it contains amino acids that are the building blocks of all our cells and our bodies can't make these on their own.
Protein also helps the body to build lean muscle tissue and it gives the body shape, which is great when you're training hard because it means you don't get any muscle wasting, but instead are constantly fuelling your muscles to shape and grow.
having protein at each meal
Another key benefit of protein at each meal is because it helps keep you fuller for longer. That means having protein at each meal and snack translates to fewer calories between eating opportunities.
Indeed, a randomised crossover study was performed on 40 men and 39 women, who ate diets of either 5%, 15%, or 30% of calories from protein. The participants who consumed 30% worth of calories from protein ended up eating an average of 575 fewer calories per day.
READ MORE: 4 protein myths you need to STOP believing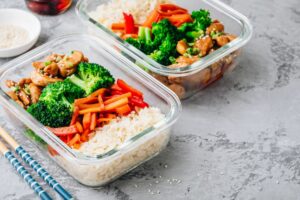 What does that mean in real food terms? Well, protein foods you're probably aware of, include all types of meat, poultry, eggs and fish, but also vegetarian sources such as tofu and tempeh, lentils and pulses, beans and nuts.
So what was my protein goal? This is how Mark worked it out…
Equation: Bodyweight (KGS) x 1.4 (at a starting point) = daily protein target.  So for me, weighing 79.6kgs, the equation will look like:  79.6 x 1.4 = 111.4g of protein per day (call it 110g). 
This can be split through the day to suit your lifestyle. If you typically have three meals per day, your plate will have 35g of protein per meal.
approach each meal choice with the protein source and at least two veggies first
Quick tip: one hand size serving (or one piece) of a meat, will generally be around 20 to 25g of protein per piece.  Keep an eye out for our upcoming article more information on how protein aids weight loss.
We all need to eat more vegetables (or plants), they are the nutritional powerhouses that provide all the vitamins and minerals our bodies need to function effectively and generally they are very low in calories.
We are not alienating carbohydrates, but if you approach each meal choice with the protein source and at least two veggies first and only add carbs if you still need it, then you will be getting way more of what your body needs to adapt for fewer calories and you'll stay fuller for longer.
Check back in tomorrow for the final part of our healthy non-negotiable rules to stick by for weight loss. 
Like this article? Sign up to our newsletter to get more articles like this delivered straight to your inbox.