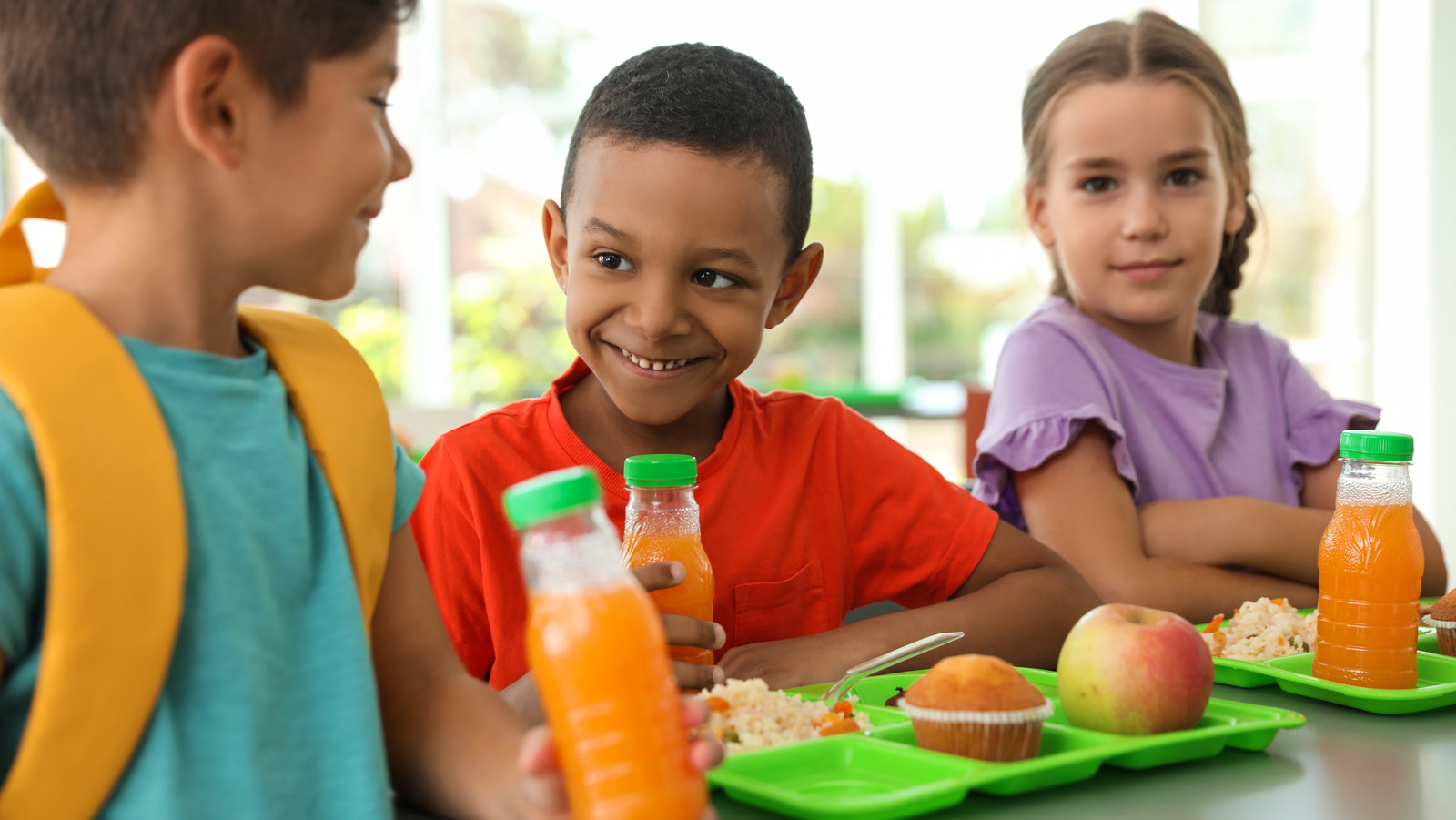 For sugar limitations, officials are starting off by zeroing in on breakfast foods often served in school meals, including yogurt, cereals, flavored milk, and breakfast pastries, reports the Associated Press. While the limitations would be enforced starting with the 2025-2026 school year, amounts of added sugars permitted in school lunches and breakfasts would be cut down to less than 10% of total weekly calories by the fall of 2027.
The nearly 300-page outline also details plans for future sodium limitations in school meals (via Associated Press). The current USDA guidelines permit kids in high school to consume approximately 1,280 milligrams of sodium per lunch meal. The new plan would lower this limit to 935 milligrams of sodium per lunch meal. By the start of the 2029 school year, the overall goal is to cut sodium levels in school lunches by 30%, explains Associated Press. The USDA plan also encourages the continuation of grain food sources to be predominantly whole grain items.
"Our commitment to the school meal programs comes from a common goal we all share — keeping kids healthy and helping them reach their full potential," Agriculture Secretary Tom Vilsack announced Friday, as reported via NBC News.