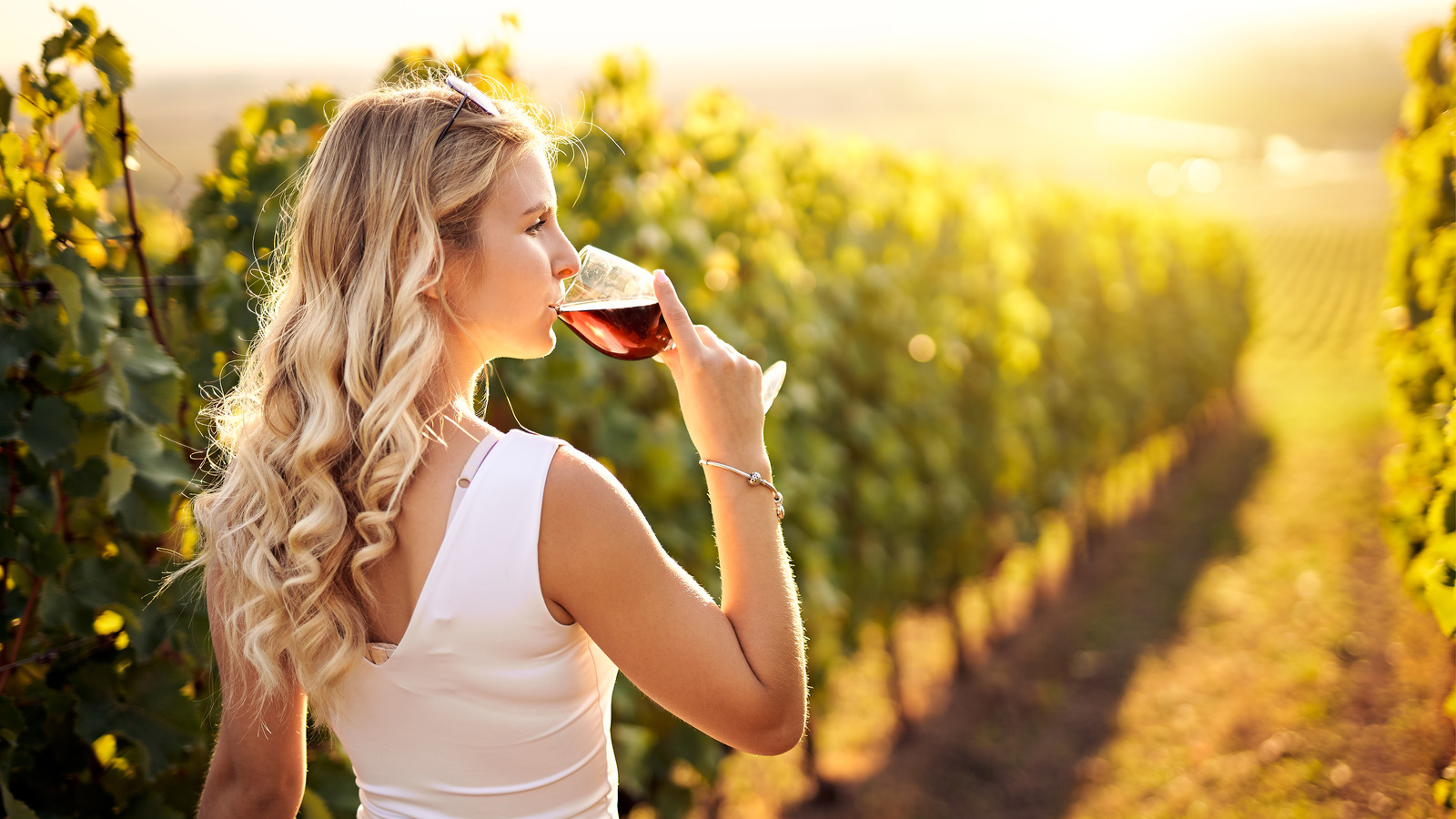 Wine comes primarily from fermenting grapes, but the alcohol that comes from fermenting other types of fruits are also sometimes referred to as wine (e.g., blueberry wine, elderberry wine). In general though, wine is primarily categorized as red wine or white wine. Wines are labeled based on their region of origin, how ripe their fruits were, and/or the variety of grape they're made from. For example, Cabernet Sauvignon, Merlot, Chardonnay, and Pinot Noir are all named after regions in France, while Kabinett, Auslese, and Beerenauslese from Germany correspond to the wine's sweetness level.
According to Wine.com, red wine can be dry or sweet. A glass (5 ounces) of dry red wine only has around 120 to 130 calories, and 0 to 4 grams of carbohydrates. Meanwhile, a serving (2 ounces) of sweet wine has around 100 calories, and significantly more carbohydrates that can reach up to 220 grams per 5 ounces (via Wine Folly).
Red wine's claim to fame in the health industry began in the 1990s, when a paper published in the American Journal of Enology and Viticulture stated that certain types of red wine contained significant amounts of resveratrol — a compound that was already postulated to have protective effects on the heart. Because of this, research on red wine and resveratrol grew tremendously, with studies showing resveratrol as a powerful antioxidant that has anti-inflammatory, anti-aging, and anti-cancer properties (via Cleveland Clinic).